At Hogenhouck m&a, our clients are our focus: entrepreneurs who are on the verge of taking an all-decisive step for their life's work and for themselves. As an entrepreneurial, committed M&A analyst or associate, you share our mission to put (and keep) clients in the best possible position for buying, selling and funding. As a dedicated team with the client as the key figure, we collaborate with passion, energy and creativity to achieve an impressive team performance.
M&A is a dynamic and enterprising field that involves wealth and, above all, empathy. Empathy with the person behind the client is what inspires us. Who are our clients? What drives them? What is important to them? Every entrepreneur, every business and every transaction is unique, which is why our approach demands anything but standard solutions. If you are looking to work with heart and soul for people who have poured their heart and soul into something special, come take a look at the challenging positions and internships we have available. We are always on the lookout for excellent M&A associates and analysts to join our team.
Our identity in

a nutshell
Empowering entrepreneurs.
Increasingly, entrepreneurs are considering acquisition, selling and funding in order to break new ground or continue to develop their business. In this process, they need an expert by their side to advise and guide them and ensure that they reach their ultimate aims.
The person behind the entrepreneur
Unlike other merger and acquisition businesses, our focus is not on the transaction itself but the entrepreneur. In other words, the person is more important than the match.
We take a genuine interest in the person behind the entrepreneur. This is what makes all the difference in the relationship we have with them, but also when it comes to successfully closing a deal.
We want to offer entrepreneurs the best possible guidance, before, during and after the merger or acquisition process. That is why we enter into every relationship with an eye on long-term results.
We believe in teamwork. Teamwork creates space for contributions, different perspectives and new insights. In turn, our team-centric approach results in everyone's combined efforts leading to added value and shared success.
Attention for the human factor is what makes all the difference in our profession and makes us unique.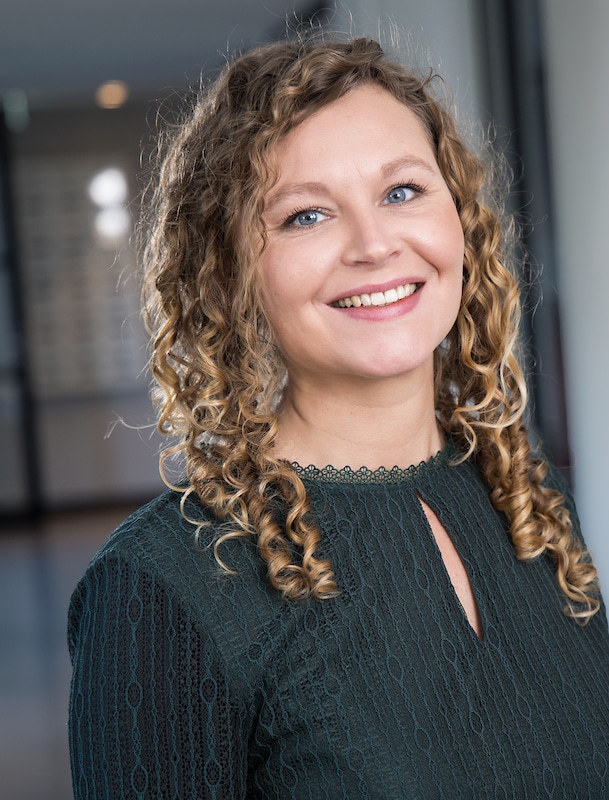 Martine Gunnink
HR and Recruitment
Will you soon be working on a life's work?
Discover if we are a good fit for each other?
What we aim to be

for and with you
We are a team where everyone's talents are valued and utilised. At Hogenhouck, you will learn every day by doing, which also involves learning from mistakes.
We strive to be a learning and evolving organisation that develops personal areas of expertise and continues to professionalise at the organisation level.
We embrace the strengths-based development philosophy, which combines learning by doing and professional skills training.
'Our philosophy is being a learning organisation with a strengths-based culture.'
top-notch output through teamwork
Working at Hogenhouck means working with people, inspiration and depth. For every challenge, we assemble a passionate, accessible and committed team. The client is the key figure in the team. We are their confidant, fathom markets, companies and business models and bring about fantastic transactions for them.
The person behind the entrepreneur.
Hogenhouck is an entrepreneurial and independent M&A firm where clients always come first. Every entrepreneur, every business and every transaction is different, a philosophy which inspired our motto: 'Business as unusual'. As M&A specialists, we work on projects to which people have dedicated their lives—projects built through blood, sweat and tears. Our mission is to help the people behind these achievements move forward, both professionally and personally. That is what drives and inspires us. After all, when all is said and done, what really counts means more than numbers alone.
Guiding people through the sale or acquisition of a business and bringing in the right investors means helping entrepreneurs take charge of their future. That's why it is so important that we know how they envision their future. We also want to get to know and understand entrepeneurs. We want to know about the balance between their business considerations and their personal interests.
We come together as a team for the process that we are initiating. We complement an entrepreneur's knowledge with our expertise of markets, market players and negotiations, along with a positive M&A track record that has been going strong for over fifteen years. We guide our clients through the world behind the numbers, a world which they don't always know as well as they might expect, and where everyone is going to want something from them, and put them in the best possible position to buy, sell and fund.
Things can go fast for you at Hogenhouck
M&A for fast boys and girls?
Your career at Hogenhouck can go fast. But talking about your m&a career at 250 mph is still less easy than you think.
Would you like to get a behind-the-scenes look at Hogenhouck m&a? Or stay informed about our job openings? Check out our Instagram account Working at Hogenhouck and follow us on LinkedIn.
We want to get to know you.