Acquisitions as a growth strategy.
A buy & build strategy can play a crucial role in your company's ambitions to growth. With buy & build, companies make a strategic choice to grow by acquiring other companies, a process in which several companies will be merged.. These can be direct competitors as well as companies from related industries. Hogenhouck assits entrepreneurs with a properly defined buy & build strategy and acquisition process in order to find the perfect match when acquiring a business. If you want to know more about what a buy & build strategy can add to your business we are more than happy to discuss this with you.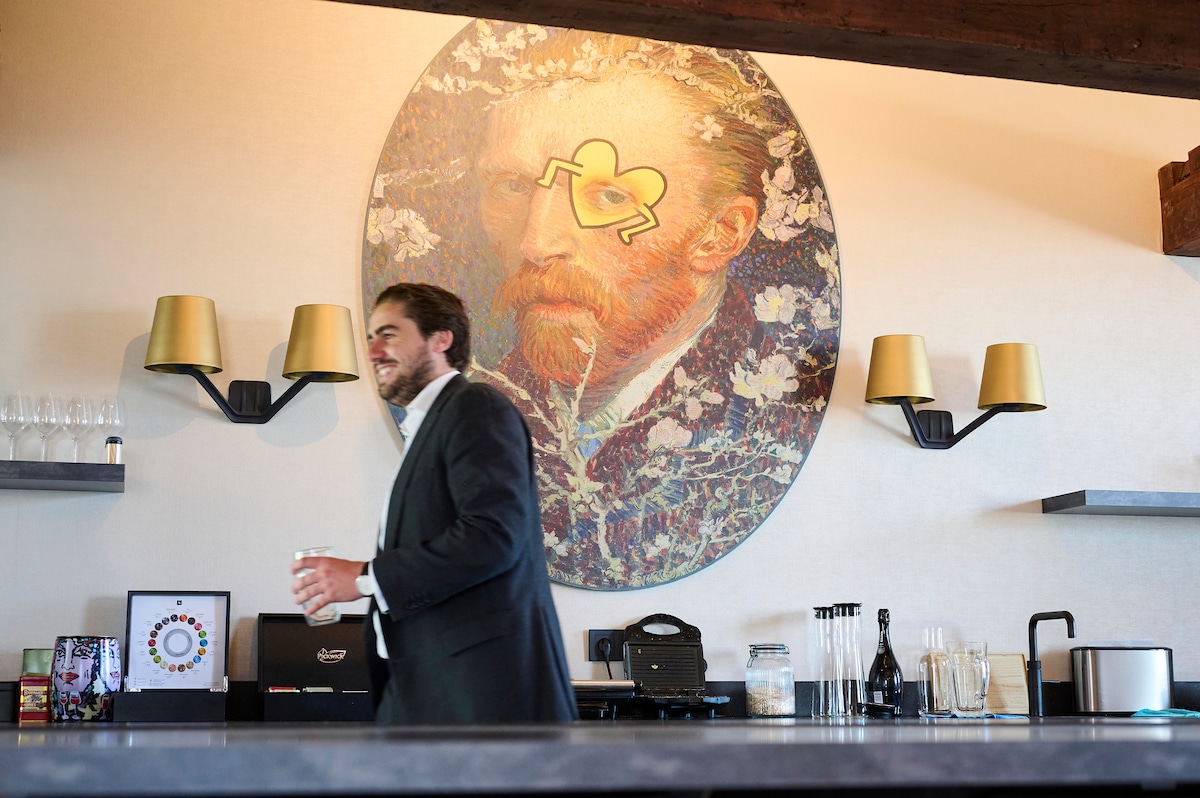 What is the added value of

buy & build?
A well-defined buy & build strategy for acquiring businesses is a crucial pillar in the growth strategy of entrepreneurs. Acquiring companies allows entrepreneurs to increase their market share faster with a wider product portfolio and geographic reach. Upselling, cross-selling and creating economies of scale, can significantly improve companies' margins. Bringing employees with additional knowledge and expertise in-house is an important reason for pursuing a buy & build strategy. Doing so adds value in the following areas:
You are taking over a business, so you immediately benefit from added sales and profits. This metric offers a good indication of a company's profitability and value. Acquiring a business increases Earnings Before Interest, Tax, Depreciation and Amortization (EBITDA) and financing options.
Upselling and economies of scale can substantially improve a company's margins.'
When companies join forces and continue to grow organically, value is created. Scale increases your buying and selling power, allowing you to optimise business processes and save on costs and overhead.
Added value through increased size
Your business increases in value without having to implement operational improvements. How is this possible? Because company valuations often depend on the size of the company. A composite larger company generates higher profits and has a lower risk profile. Because the size increases, the company becomes more attractive to investors who target companies of a certain size and above, often at higher valuations. This is also known as 'multiple expansion.'
For their buy & build strategy, private equity parties are looking for companies with strong financial positions, the right management and a leading market position to function as their first platform acquisition. Next, they add multiple add-on businesses to accelerate growth and expand the platform, allowing the businesses to reach their full potential faster. 'Private equity parties tend to pay more for a platform acquisition than for add-on acquisitions.'
'Private equity parties tend to pay a higher multiple for a platform acquisition.'
the benefits at a glance:
Increasing a company's value
Expanding the pool of employees and expertise
Realising purchasing economies of scale
Better spread in client types
Broadening product and service portfolio
Reducing the risk profile
In what types of industries does buy & build work well?
A buy & build strategy is an increasingly common step in theentrepreneurial journey. A buy & build strategy can add value in several situations:
In the event of a fragmented market, like the IT market, with many lots worth between Euro 500,000 and Euro 1.5 million.
If there is a sufficient number of suitable and profitable businesses to integrate. It is all about a snowball effect: the more companies you can add, the higher the multiple of the total company and the relatively "cheaper" the parties you buy with it.

If there is a possibility to benefit from adjoining services and areas of expertise

to offer

a total solution

for clients.
First and foremost, it is useful to perform an analysis of your business. How are you doing financially? How are you doing financially? How high is your company's profitability and are you realising sufficient growth? You could also consider an investment partner for a buy & build strategy, this will often be a private equity party.
Together with you, we will explore the right market and niche for your growth strategy. We map out the parties, make a selection and then start approaching these companies. Needless to say, we go about this with great caution. At Hogenhouck, we make sure that the entrepreneur's door will open, to get acquainted, as well as to gather the right (financial) information and to get an idea of the culture. These are all essential elements for setting up the right match. Once the match is there, we make sure the entire M&A process is meticulously executed.
What do we want to do for you?
If you think a buy & build strategy might be interest for you, it would be wise to discuss it with an expert. Hogenhouck is an entrepreneurial and independent M&A firm, where the client always comes first. Our mission is to elevate entrepreneurs who are building their life's work, on a professional as well as a personal level.
We make things as easy as possible for you so that you can stay focused on your own business rather than on the buy & build process, because it is a very time-consuming matter. What sets us apart is that we understand both sides of the table. After all, we assist in the acqueing and selling of businesses. We have guided manybuy & build processes for a variety of businesses. With our extensive experience,we can be your sparring partner. Together we explore whether a buy & build strategy would suit you.
'Through the right figures, we can also bring the right facts to the table.'
Know what you are getting yourself in for.
Is a buy & build strategy always advantageous? Needless to say, a buy & build trajectory is not always a walk in the park, but it does offer numerous opportunities. You do need to carefully consider whether it suits you. As your business grows, a new form of management emerges that does, in fact, offer opportunities. While not every entrepreneur has ambitions to manage a larger company, it is important to recognise that doing so may well be a logical step for business growth. As an entrepreneur, it is crucial that you choose what suits you best and what motivates you.
Buy & build strategies are generally executed with a professional investment partner. Seeking a partnership with an investor allows you to spread the risks and bring knowledge on board from a party that has dealt with this before. The investor can help with acquisitions and strategising, allowing you to stay focused on your business and integration.
We would like to get to know you.