Funding for your business
You see opportunities to grow and gain a substantial market share. You may want to take steps internationally, expand your production capacity or enter new markets. Perhaps you even want to take over a business. Whether you are looking to grow organically or through acquisitions, you need sufficient capital to do so. A capital injection may help.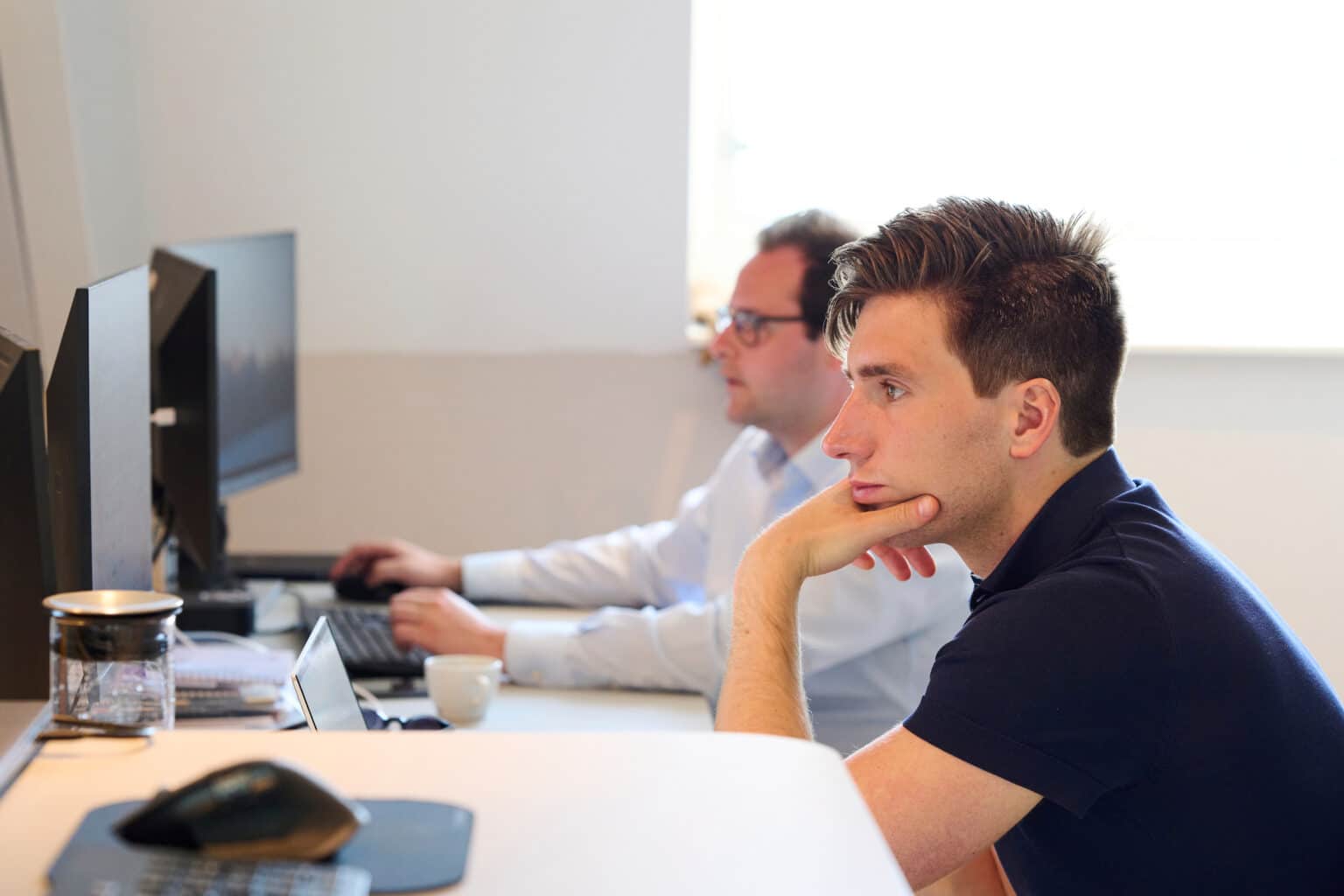 Attracting private capital:
we will think along with you.
Embarking on a quest for money by yourself will require a lot of patience because you will enter a world that is completely new to you. You will be talking to parties who seem to speak a different language and catch you unawares with a jumble of financial terms and legal clauses. To us, however, this is familiar terrain, which is why we are happy to guide you. We will be your interpreter, your guide and sparring partner. We help you make your business dreams come true.
The best capital structure
Your choice of financing partner and the investment terms are crucial for the further expansion of your business. What is important here is that all cards are on the table and that all parties involved have the same expectations. After all, you will be building the next step of your business together, on the foundation of the best capital structure and conditions. We can really help you with that. We will put you in touch with the right investment partners and guide you through the applicable terms and conditions.
What is the best capital structure and what conditions will be decisive?
We look after the entire process,
but you stay in the driver's seat
Funding is an umbrella term: you have several options for obtaining financing and growth equity. We know this world inside-out. We will guide you through it all, direct the process and be a valuable partner in raising funding for your business. Allow us to explain this briefly:
We have expertise in identifying and attracting potential investors. We have helped entrepreneurs in a variety of industries to manage their years of growth financially. Rather than a one-off exercise, this is often a journey in which we stay in touch with the entrepreneur for a longer period of time. We can help you draw up and critically examine a business plan and, together, we will present your company in a way that is attractive to investors and financiers.
We have an extensive network, at home and abroad, of investors and financiers who are interested in different types of companies and sectors. With us, you will have access to this network so that you can increase your chances of finding a suitable financial partner.
We have experience in closing a funding round and can help you get the best possible terms and conditions. We will help you negotiate financing and ensure your interests are protected.
What types of financing are available?
In your selection of the right investment partners, you will be faced with a real maze of options, constructions, financial terms and legal clauses. You will also get acquainted with parties that are probably new to you. How can you make the best choice for your next move? This is, of course, not part of your daily work, but it is important that you make the right choices. We have already taken this step many times and are happy to help you make the optimal choice. We have listed a few options below, but please keep in mind: this list is not exhaustive.
With bank financing, it is crucial that the loan is set up according to your needs. Hogenhouck is an independent M&A boutique with a focus on mid-market M&A transactions. We can establish relationships with banks that are focused on your market and type of business. We have plenty of experience with buy & build strategies, including the associated financing options.
If you want to take a significant growth step, financing this growth with equity and bank loans alone can be difficult. Mezzanine financing offers a solution in such cases. Mezzanine financing is a type of subordinated loan that combines elements of equity and debt. This type of financing makes it easier to finance organic growth or acquisitions by your company. In this case, the credit is provided by private investors.
If your company is still in a start-up phase but has a promising strategy, business model or technology, it will be of interest to venture capital investors. You will often find they are willing to invest in (as yet) unprofitable but promising start-ups provided that they are growing very fast, have plenty of potential and can grab a sizeable market. We know these venture capital parties, and we would be happy to introduce you to them.
When you need investment capital, sometimes it can be difficult to approach a bank because a bank often focuses on potential risks. In that case, private equity may be a good solution using private assets of investors. They buy part of your business and continue to grow with you. The vision of a private equity party that understands your business can help you accelerate your growth. Together with you, we explore which investment partner best suits your business. We will present you with several options to help you make an informed choice.
You could compare the process of obtaining funding to a company's sales process, at least in part. We draft an Investment Memorandum (IM), but the structure and nuances differ somewhat from a sales process. One important component in an IM is the amount of funding you want to raise, how you will use the growth capital and the objectives of your growth strategy. Apart from profitability, the potential of your business will also be a deciding factor for investors. This aspect leans on the narrative about the future, which focuses more on estimates based on the numbers known now. This is then translated into a financial growth model. Although the funding process is very similar to the sales process in terms of the steps it comprises, it is a very different process in terms of dynamics. Raising money is not the only important thing: there should also be a real connection between the investors and you as an entrepreneur and your business.
We identify key value drivers, growth ambitions and financing needs
We draft the business case together
We present the enterprise in an investment memorandum
We contact parties of interest and arrange a personal introduction
We define the follow-up process
We negotiate on structure, valuation and conditions
We draft a letter of intent
We coordinate the due diligence
We direct the participation agreement and closing of the transaction
While the funding process is similar to the sales process, it is different in terms of dynamics.
A lot is happening in the m&a market.
Stay informed and subscribe to our newsletter.
The direction we provide throughout the process is what makes us unique. We want to really advise you as an entrepreneur, and we are not afraid to do so. Interaction is more important than the transaction. We prefer to embark on a journey together based on your growth strategy, rather than focusing on a deal only. After all, there are several ways to achieve your ambitions as an entrepreneur. What matters to us is that you, as our client, are able to make truly conscious choices and considerations and that we achieve the best result for you.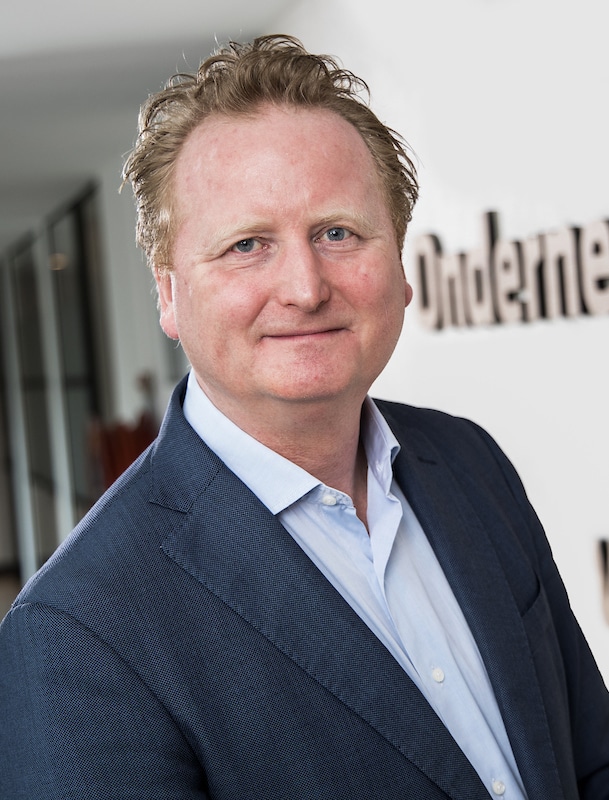 Mark van Beusekom
Managing partner
We would like to get to know you.