Your business in trusted hands.
A management buy-out (MBO) involved selling your company to your own management. This is a good option to consider if you want to optimally preserve your company's identity, accumulated knowledge and expertise, brand awareness, customer base and employees.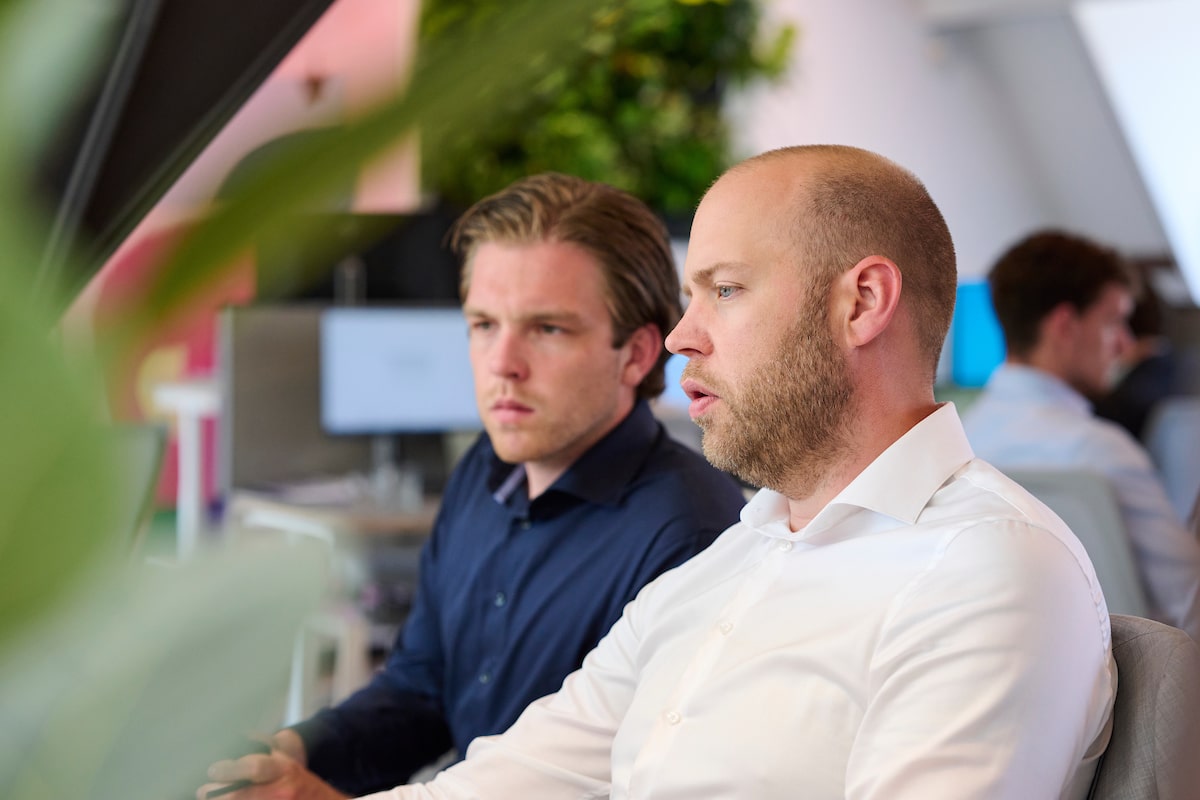 A management buy-out involves selling (part of) your company to the current management. It is a logical step if you want to explore business succession because you have built your business together with a strong management team and you know your business inside-out. The continuity of your business is reasonably assured, and management will naturally start acting as the new director and major shareholder. A new impulse, and often also new funding, creates room to engage in change, growth and innovation. Although a management buy-out can sometimes be done quickly, it often still takes a period of about six to nine months to get all the 'ins and outs' and legal and financial issues in order for both parties.
'A strong management team already knows your business inside-out.'
The process of a

natural business succession
A management buy-out is a natural way to set up your business succession After all, you have built your company together with a strong management team that knows the company inside-out, and helped build the business with you. It makes good sense, therefore, to consider transferring the business to your MT. Is there anyone in your company who put up their hand and are interested in acquisition? Do the current managers have entrepreneurship in their blood? And is doable, financially? A transfer of the business is not necessarily about realising the highest price. You want to put your successor(s) in the saddle, but needless to say, you also want to monetise some of the accumulated wealth. This means that a decision for a management buy-out is often a mix of price, feeling, emotion, trust and goodwill.
'Increased arbitrage literally gets the multiplier going.'
How long does an MBO process take?
A management buyout can happen quite quickly. The prospective buyer is already there, and so is the knowledge of the business. As the selling entrepreneur, you will feel confident about this next step. It can take six to nine months to sort out all the 'ins and outs' and the legal and financial matters.
Financing a management buy-out
An incumbent management team does not always have the capital available to take over your business. Since your business already has a proven existence and earning potential, investors and bankers are more inclined to make an investment or consider a loan.
Regional development companies (ROMs in the Netherlands) can also be an interesting solution to a financing issue. ROMs have capital available and will be eager to keep jobs in their region. Participation by an ROM is often also partly useful to the incoming entrepreneurs, to invest in further growth and innovations.
Last but not least, as a seller, you can also take on the role of capital provider. However, this strategy involves other interests because the loan you provide is 'risk capital', and you should also assess it as such. This often requires a longer horizon and confidence in the management and the company you are transferring.
What do we want to do for you?
Hogenhouck is an entrepreneurial and independent M&A firm, where clients always come first. We believe that every entrepreneur, every business and every transaction is different, a philosophy which inspired our motto: 'Business as unusual'. As M&A specialists, we work on projects to which people have dedicated their lives—projects built through blood, sweat and tears. Our mission is to help the people behind these achievements move forward, both professionally and personally. This is what drives and inspires us. After all, when all is said and done, what really counts means more than numbers alone.
You are at the center of everything we do
As a client, you are at the center of everything we do. Guiding you through the sale of your business, the purchase of a business, and bringing in the right investor, means helping you take charge of your future. That's why it is important that we know how you envision your future. We want to fully understand We want to know about your ideal balance between your business considerations and your personal interests.
An approach that leads to success
We keep the long term in mind. If you choose to work with us, you do so not to achieve a quick deal, but to make a good move. 'So, what exactly is the right step and when and how should you take it?' This approach is the reason our succes rate is high. We are truly here for you. We unite as a team for the process ahead of us, We complement your knowledge and experience with our expertise of markets, market players, negotiations and a positive M&A track record that has been going strong for over fifteen years. We guide you through the world behind the numbers and when everyone seems to want something from you, and put youin the best possible position to buy, sell and fund.
'Through the right figures, we can also bring the right facts to the table.'
We could fill entire bookcases about what is happening in this market.
Fortunately, you can keep up with our newsletter.
We would like to get to know you.