What do we stand for in the world of M&A?
Who are we and what do we stand for?
Our identity put us in a position of strength and distinguishes us from our competitors. We are simply a little different. That is what makes the difference in the market and helps us be successful. It is what we want to deliberately shape and embed in everything we do.
Empowering entrepreneurs.
Increasingly, entrepreneurs are considering acquisition, selling and funding in order to break new ground or continue to develop their business. In this process, they need an expert by their side to advise and guide them and ensure that they reach their desired aims.
The person behind the entrepreneur
Unlike other merger and acquisition businesses, our focus is not on the transaction itself but the entrepreneur. In other words, the person is more important than the match.
We have a genuine interest in the person behind the entrepreneur. This philosophy makes all the difference in the relationships we cultivate, and it also helps when successfully closing a deal.
We want to offer entrepreneurs the best possible guidance, before, during and after the merger or acquisition process. That is why we enter into every relationship with an eye on long-term results.
We believe in teamwork. Teamwork creates space for contributions, different perspectives and new insights. This team-based approach results in everyone's combined efforts leading to added value and shared success.
What do we want to do for you?
Hogenhouck is an entrepreneurial and independent M&A firm where clients always come first. Every entrepreneur, every business and every transaction is different, a philosophy which inspired our motto: 'Business as unusual'. As M&A specialists, we work on projects to which people have dedicated their lives—projects built through blood, sweat and tears. Our mission is to help the people behind these achievements move forward, both professionally and personally. That is what drives and inspires us. After all, when all is said and done, what really counts means more than numbers alone. Guiding people through the sale or acquisition of a business and bringing in the right investors means helping entrepreneurs take charge of their future. That's why it is so important that we know how they envision their future. We want to get to know and understand entrepreneurs. We want to know about the balance between their business considerations and their personal interests. We come together as a team for the process that we are initiating. We complement an entrepreneur's knowledge with our expertise of markets, market players and negotiations, along with a positive M&A track record that has been going strong for over fifteen years. We guide our clients through the world behind the numbers, a world which they don't always know as well as they might expect, and where everyone is going to want something from them and put them in the best possible position to buy, sell and fund.
Hogenhouck always gives me substantive clarity on the range within which my business and personal interests fall, which makes me feel well-equipped in making informed decisions. They move with me at my pace, they are attentive, and they know all the goings-on in their field, in the market and in my industry. As important as the numbers are, a deal will only happen when all parties in the process can understand each other's position and show each other goodwill.
'When you get to the point where all parties want to engage with you, you can choose and negotiate.'
The world is bigger than M&A, and
we are happy to contribute to its sustained growth.
At Hogenhouck, entrepreneurship and sportsmanship go hand in hand with supporting children's development, in sports and in society. For example, we support Stichting Lotje, a foundation that helps children in The Hague. Through IT4Kids, we support ambitions to encourage more children to play sports. Moreover, we have been a sponsor of one of the oldest soccer clubs in the Netherlands, the Royal Haagsche Voetbal Vereeniging, for many years. Our connection with racing talent Loek Hartog began when he was only fourteen years old, and now we are Loek's proud main sponsor in the Porsche Mobil1 Supercup and the Porsche Carrera Cup Deutschland.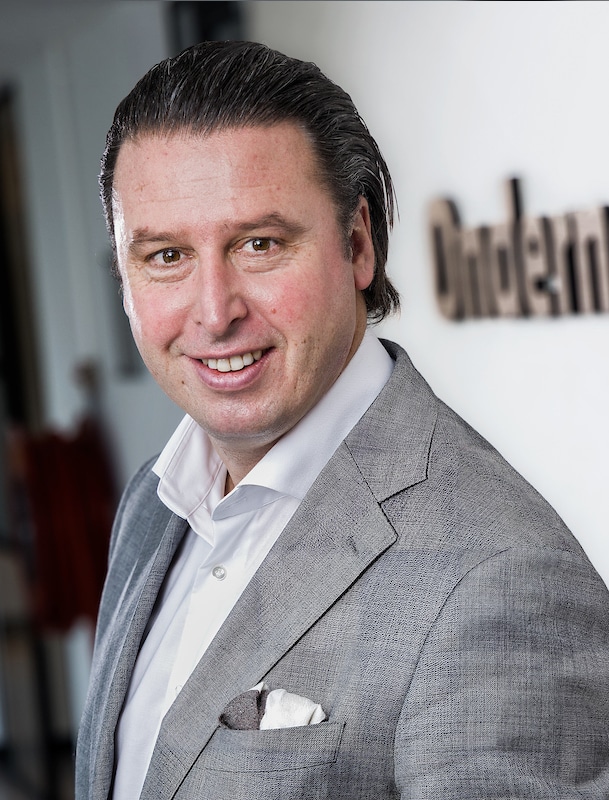 Rik Stikkelbroeck
Managing partner
An entrepreneurial M&A business like Hogenhouck exists only by the grace of its people.
We want to get to know you.