'About us' really means 'about you'.
Our job is to help you take charge of your future. That's why it's so important that we know how you envision your future. We want to get to know and understand you. We want to have a firm grasp of the balance between your business considerations and your personal interests. We pull together as a team for the process that we are starting. We combine our strengths, knowledge and experience to put you in the best possible position for buying, selling and funding.
We immerse ourselves in you as a person and your business and start thinking along with you long before a sale or acquisition. When the time is right to assist you in an M&A process, we start with an assignment letter, and in that way you will know exactly which conditions will apply. We work with a fee for certain stages during the process and a fee upon a successful transaction.
We embark together, as a team, on the buying or selling process we are starting. Meanwhile, you remain the key figure in the team. We complement your knowledge with our expertise of markets, market players, negotiations and a successful M&A track record spanning over fifteen years. As an entrepreneurial, committed M&A partner, we consider it our mission to put you in the best possible position – and keep you there. After all, the outcome of a process like this is incredibly important for you and your business. We feel the weight of that responsibility and together, with you, we deliver an impressive team performance.
'We consider it our mission to put you in the best possible position.'
Who are we and what do we stand for?
Our identity stands us in a strong position and distinguishes us from our competitors. We are simply a little different. That is what makes the difference in the market and helps us be successful. It is what we want to embed in everything we do and deliberately shape.
You just desperately need a company like Hogenhouck
Erwin Liesting
Hotbath
We could never have done that whole process and negotiation ourselves.
René Koeken
Koninklijke Peitsman
I didn't feel for a second that I was alone in this.
Erwin Liesting
Hotbath
Hogenhouck suited us well, no nonsense but just straight to the point.
Olaf van der Hoorn
Vellance
It is also about a piece of coaching, what choices you have to make and what does it mean for you.
Walter Hueber
Cammio
They are very good at outlining the scenarios you can choose and what that means.
Marjolijn Mijer
Urban Gym Group
It was a very, very strategic role that they played.
Gian Carlo Coletta
ATG Europe
With Hogenhouck, you really do a whole process like this together.
Peter Altevogt
Korton Group
'Hogenhouck always gives me substantive clarity on the range within which my business and personal interests fall, which makes me feel fully equipped to make informed decisions. Their team moves with me at my pace, is attentive and knows all the ins and outs of their field, the market and my industry. As important as the numbers are, a deal will only happen when all parties in the process can understand each other's position and show each other goodwill.'
"Then, when you get to the point where all parties want to engage with you, you can choose and negotiate."
Working at Hogenhouck means working with people who spark inspiration and seek in-depth solutions. For every challenge, we assemble a passionate, accessible and committed team that works for leading clients. The entrepreneur is the key figure in our team. As the entrepreneur's confidant, we identify markets, companies and business models and bring about fantastic transactions for our clients.
The person behind the entrepreneur
We learn every day by listening to entrepreneurs' personal stories. In our podcast series 'The person behind the entrepreneur', Gijs Scholten van Aschat talks to entrepreneurs about their lives, the choices they have made and their business careers. We want to share these inspiring stories with you.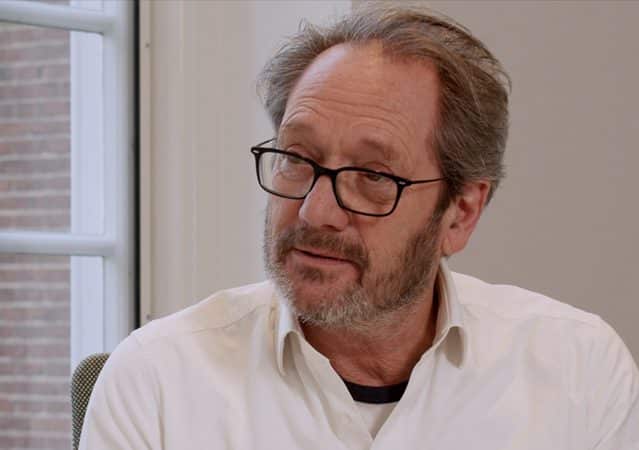 Doing business internationally
Entrepreneurs do not let borders limit them. Doing business internationally is in the DNA of Dutch business. The transactions in which we are involved increasingly cross-national borders. We partner with CDI Global in order to optimally support you in your international ambitions. CDI Global targets entrepreneurs in the mid-segment. Thanks to their presence in 30 countries through 50 affiliated offices, we know about the market developments and, with local connections, can translate them for you into concrete opportunities for sales, mergers or acquisitions.
'Through the right figures, we can also bring the right facts to the surface.'
What we can help you with
Buying, selling and funding your business
is an enterprise in and of itself
When looking to sell, buy or fund a business, you enter a world that is completely new–to you, at least. You will need to make all kinds of business and personal choices. You will need to communicate with parties who speak a different language and who inevitably catch you unawares with a jumble of financial terms and legal clauses. This is familiar territory for us, and we are happy to guide you through it. We will be your interpreter and guide, and we are happy to embark on a journey with you to make your dreams come true.
In the more than 200 transactions we have guided, we have bought and sold businesses for entrepreneurs and found investors, thus helping to build their life's work or financial security for the rest of their lives. And, since every business is unique, every transaction is different. This philosophy inspired our motto: 'Business as unusual'.
'Giving people confidence has brought us so much.'
The person behind the entrepreneur
As an M&A specialist, we work for entrepreneurs who have poured their hearts and souls into something special. Our mission is to help the people behind these achievements move forward, both professionally and personally. That is what drives and inspires us. It may sound a little unusual in the world of finance, but we wouldn't have it any other way.
At Hogenhouck, we work with ambitious entrepreneurs who have taken the decisive step in their life's work and for themselves, to be an entrepreneurial and committed M&A
analyst or associate. We seek clients who share our mission to bring and keep themselves in the best possible position for buying, selling and funding. Sound like something up your street?
We would like to get to know you.