Continued growth with private equity.
Private equity (PE) parties are investors who use private assets to buy, sell and fund companies. These investors will take a larger stake in the company and influence its strategy. If you need capital to invest in expanding your business or are looking to supplement bank financing, private equity is a possible solution.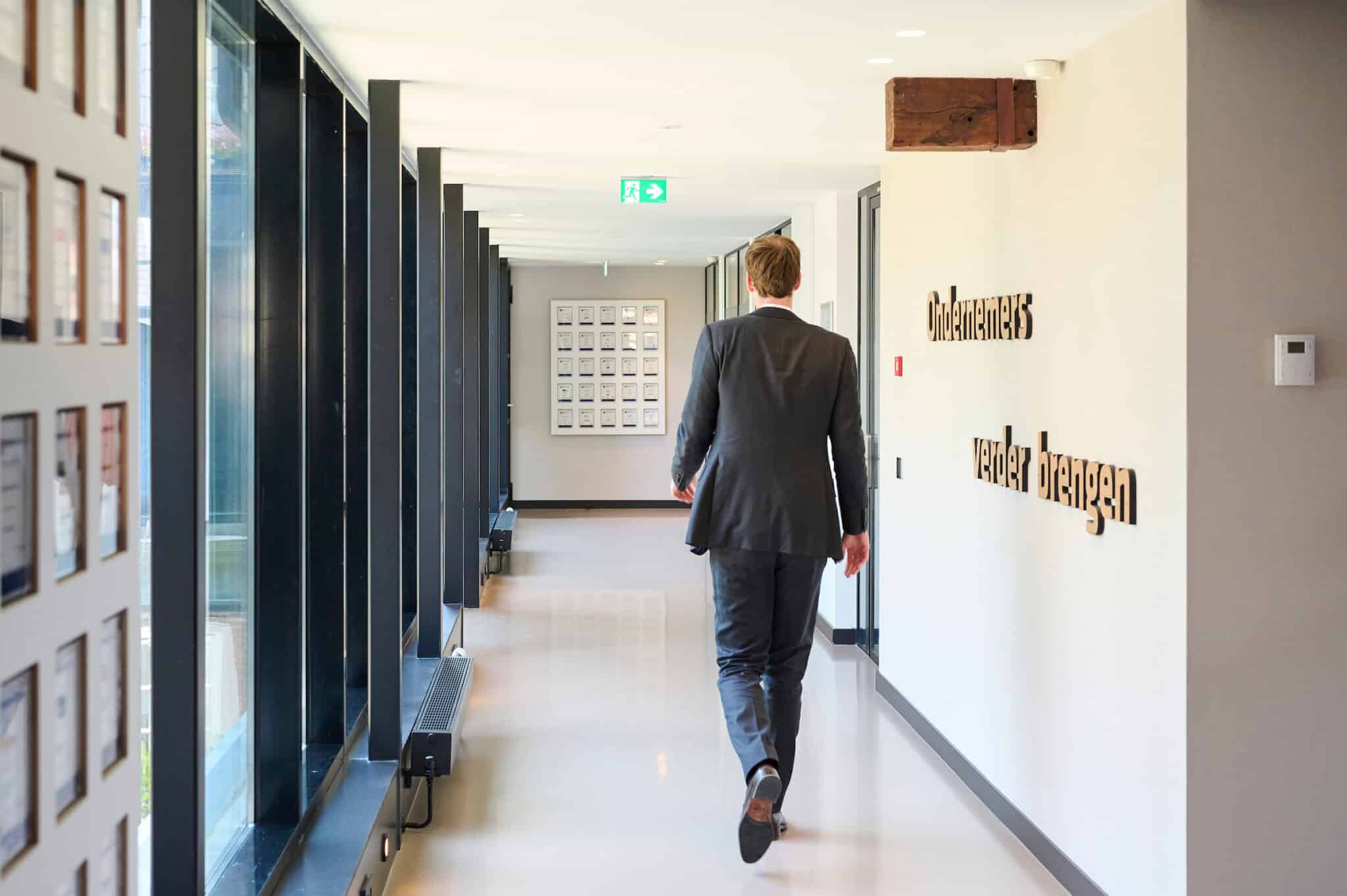 The growth factor of

private equity
Private equity firms help with growth acceleration and value creation of the companies they invest in by providing strategic and operational guidance, improving efficiency and implementing growth strategies.
'Private equity as an accelerator'
For a buy & build strategy, private equity parties seek out businesses with strong financial positions, the right management and a leading market position to function as a first platform acquisition. Next, they are looking to attract multiple add-on businesses to accelerate growth and expand this platform, allowing the businesses to grow faster and reach their full potential. Private equity parties tend to pay more for a platform acquisition than for add-on acquisitions, thereby creating opportunities for making significant multiple arbitrage on exit.
'Increased arbitrage literally gets the multiplier going'
Multiple arbitrage is a method of increasing the value of a company without making operational improvements. This method is best explained with an example: a private equity party acquires a platform with an EBITDA of 1 million at a multiple (value) of 8. Next, add-on companies are brought in that are a good fit for the platform, for example, businesses that have an interesting customer base but a less sophisticated product. This company also has an EBITDA of 1 million. and is bought at a multiple of 6 and added to the platform with a multiple of 8. In this way, the add-on is also valued at a multiple of 8 times, thus 'earning' 2 million. Private equity parties are selective when it comes to selecting a platform acquisition. To do this, an organisation must, for example, be technically strong, have an interesting customer base and be properly structured. Your business should have the potential to serve as a platform for interesting add-ons, as well.
In recent years, there has been a lot of interest in private equity funds because they tend to perform well and offer more flexibility than more tradtitional types of financing. They are willing to take different kinds of risks than banks and other institutional investors. That is not to say, however, that they make decisions faster or spend less time on due diligence. They can also influence and have an active say in the management of the company in exchange for the investment. Still, the added value of private equity parties is obvious.
'With their knowledge, experience and network, private equity parties dare to take more risk than banks.'
Private equity brings financial clout
and security and the opportunity to de-risk (in cash) part of the business value.
Private equity parties bring their knowledge, experience and network to the table to help grow your business.
Private equity offers you, as a shareholder or manager, the opportunity to participate in future value creation on favourable terms.
Private equity can help assess and execute a strategy.
With private equity, there is a shared interest to helpyour company thrive.
As an entrepreneur, you get to concentrate on running the day-to-day operations of your business, while the private equity fund focuses on financing.
The private equity party can also provide other resources, such as a network with prospective clients or consultants.
If you sell to a private equity firm, you have a good sounding board and a partner experienced in similar transactions.
We are your partner in the private equity process
We guide the entire process from identifying and evaluating potential investors to negotiating the terms and closing the deal.
We have an extensive network in the private equity sector and can help you identify potential investors for your company.
Once the potential private equity parties have been identified, we set up the introductions and guide discussions about a potential investment.
We will negotiate all terms of the investment for you and on your behalf, including the required investment, the investment share that the investor is looking to take and the investment horizon.
Private equity funds have a due diligence process performed on a company before investing. We provide thorough preparation and manage the entire process. We provide tight preparation and manage the entire – often intensive – process.
We coordinate between the various parties who are involved in the investment process, such as lawyers and accountants, to facilitate a smooth and timely closing.
What do we want to do for you?
Guiding you through the sale of your business, the acquisition of a business and bringing in the right investor means helping you take charge of your future. That's why it is important that we know how you envision your future. We want to get to know and understand you. We want to know about your ideal balance between your business considerations and your personal interests. We come together as a team for the process that we are starting. We complement your knowledge with our expertise of markets, market players, negotiations along with a positive M&A track record that has been going strong for over fifteen years. Together, we guide you through the world behind the numbers and when everyone seems to want something from you.
'Value maximization through private equity impulse.'
We would like to get to know you.