On the weekend of May 26-28, the Porsche Mobil 1 Supercup season kicks off at the legendary Circuit de Monaco. The 20-year-old young Dutch driver Loek Hartog is one of thirty-three drivers who will compete in eight races held in Formula 1's "preliminary program" (Monaco 28/5, Spielberg 2/6, Silverstone 9/7, Budapest 23/7, Spa 30/7, Zandvoort 27/8, Monza 3/9). The weekend of May 26-28, the first race will be held in the Principality.
Supporter of a dream
Similar to previous years (since Loek's fourteenth birthday), Hogenhouck m&a may support Loek as both sponsor and supporter in his dream to stand on the top podium as a racing driver.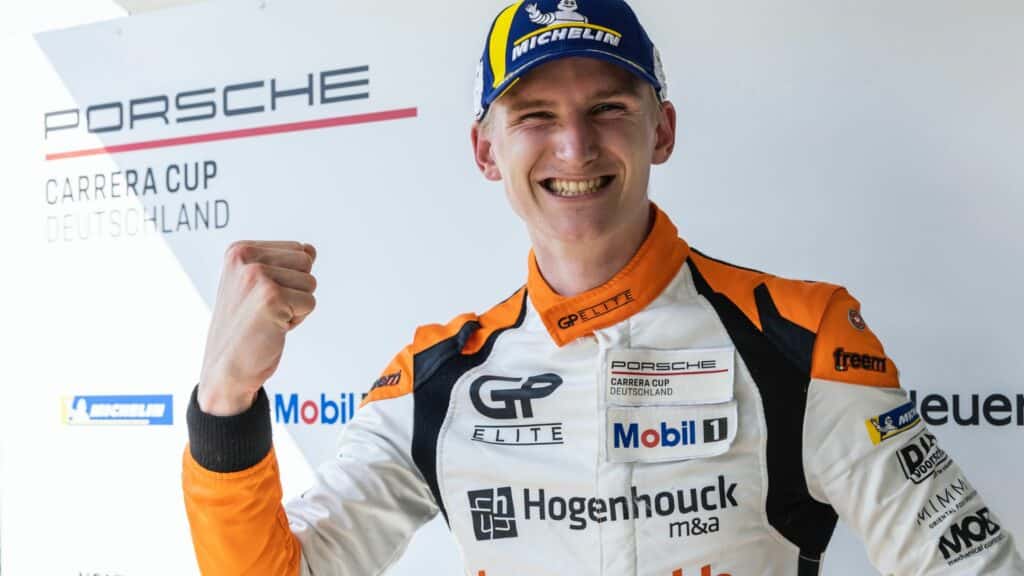 That Loek will once again compete in the Porsche Mobil 1 Supercup racing category this year, with team GP Elite including two-time world champion Larry ten Voorde (26), is a promising next step in his career. In addition, Loek is driving again this year in the Porsche Carreracup Germany, where he debuted in 2021 and where, after two podium finishes at Spa Francorchamps in April this year (3rd and1st), he has taken the lead in the standings ahead of teammate Larry ten Voorde.
Get to know Loek
In the YouTube series "Chasing the dream," Loek talks about his passion for motorsports and cars and his ambitions to reach the top.
We look forward to another great and challenging racing season, best of luck Loek!